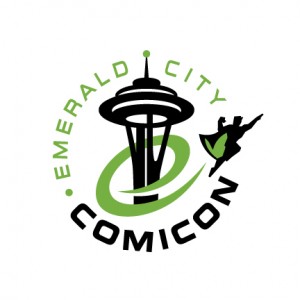 Before I dig into my review of the Emerald City Comicon I want to give you a little history. I grew up in San Diego. That won't mean much to anyone who isn't familiar with comic conventions, but if you are familiar with them you know that in the last 10 years the San Diego Comicon (or SDCC) has become the premiere US con for comic fans. Say what you will about the infiltration of Hollywood into what was previously the domain of hardcore geekery, it's impossible to deny that SDCC has become a glittering spectacle of pop art, and despite many of its drawbacks is still a really great and huge con.
For a long time San Diego was the only convention I ever went to. Eventually I visited APE and Wondercon and they seemed lackluster and tiny. I see the entire APE in under 20 minutes if I didn't linger too long. It wasn't what I was expecting, and I didn't know how to handle the awkward interaction with people who seemed hungry for me to buy things, so I mostly avoided it, sensing even as I did that I was missing out on something, but I wasn't sure how to get at what I thought I was missing.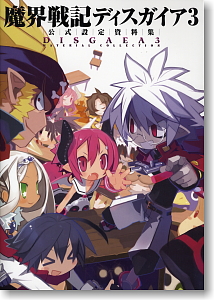 As I went to more cons I learned more about what I liked. A good friend of mine in Oakland introduced me to Artist Alley. For those who might not know, Artist Alley is a staple of all cons where the artists themselves can set up tables, sell their wares, take commissions and chat directly with the fans without any industry people hanging on them. Artist Alley has no restrictions but space and price. If you are willing to shell out for a table then you're likely to get a space, which means that many up-and-coming artists are there as well as old hands. Like APE there is a certain awkwardness there when someone is sitting at a table, dying to make eye contact and hoping that you'll stop and talk with them and, hope beyond hope, buy something. It's something that I've learned how to deal with the more cons that I've been to.
So, last weekend was my first time to The Emeral CIty Comicon, a mid-size con on par with Wondercon in LA. I went Friday and Saturday and I had a good time. The first biggest takeaway for me was that ECCC is focused almost exclusively on western Comics. There's very little anime or manga the way there is at SDCC and there are almost no toys whatsoever. There are multiple comic book booths with racks and racks of back issues (which is always a novelty to me, since, ironically, almost no one sells actual comic books at SDCC). The artists are generally focused on western style art and the influence of anime, manga and video games was particularly limited. My theory on that is that ECCC and Sakura Con, Seattle's huge anime convention (which I'll also be attending), happen on consecutive weekends. I suspect, but cannot confirm, that Sakura con draws away a lot of the things I expected to see when at ECCC. Still, despite that I did manage to pick up a couple of decent pieces (see the images).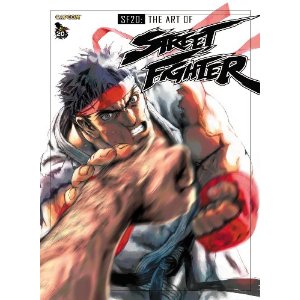 In all, ECCC was a very good show. There were certainly some familiar faces from other cons. David Peterson of Mouse Guard was there, and I chatted with him a bit. I chatted with Daniel and the fine folks at Steam Crow. There were also plenty of new folks to talk to. I met Kristy Kuechenmiester (KOO-chen-MY-ster) who came out from South Carolina to promote her webcomic Wake the Sleepers. And after the really great panel on Guerrilla Toy Making put on by Working Class Villains and Spy Monkey Creations, I checked out their booth and we talked for a bit about toys and cartoons.
In all, I think I did more talking than I did promoting. Since I was scoping out the con as a possible vendor for next year, I talked to a lot of folks, most of whom were attending for their first or second year. I think that rookies are much more friendly than veterans in this arena. Rookies also have a bit of neediness to them, a 'please come talk to me' energy, as they're figuring out the line between selling their shit and shooting the shit. It's not an easy line to draw, and I often feel bad that I'm often there to talk rather than to buy, but I've also worked really hard not to pity buy, since it's expensive for me and really does nothing for the folks I'm buying from.
I think what I was most surprised by was the lack of preparation on the parts of the first and second year rookie vendors. Very few of them had banners of any kind, either in front or behind, and most of them I felt didn't really know how to talk about their art. None of them had their elevator pitch ready. I was acutely aware of that since I felt, the few times I was asked about the Chibi Tarot, that I fumbled my line. "It's a tarot deck that I'm designing through the lens of chibi," was my usual reply, but that doesn't tell anyone anything that's not already on the sticker. I've been experimenting with new options, and my current favorite is, "The Chibi Tarot is a tarot deck whose art is influenced by anime, manga and video games."
What the weekend really highlighted for me was that tho I'm doing a decent job of promoting my work, I have a long way to go before I'm comfortable doing it. I'm VERY shy about talking about my work, and I really don't know what to say to people who might ask me about it. I need more practice talking about who I am, what I do and why I do it. Luckily, Sakura con is coming up next weekend and I'll have plenty of practice there, honing my elevator pitch and encouraging myself to talk about what I'm doing and why.
I'll be at Sakura con at the Washington State Convention Center on Saturday, April 7th from about 9 til I'm exhausted, handing out Chibi Tarot stickers. If you can't make it, the stickers are $.50 each in our shop!